Hi,
we're excited to seeing you here at Aalto University's BIM summer school on Monday. We wish you a comfortable and pleasant journey to Helsinki. So we thought we should give you some useful information to help you find yourself around the Helsinki Metropolitan Area.
The first thing you would want to know is that the Helsinki Metropolitan Area is composed of four cities, Helsinki, Espoo, Vantaa, and Kauniainen that used to be separate from one another in the past but could be seen as the same city today.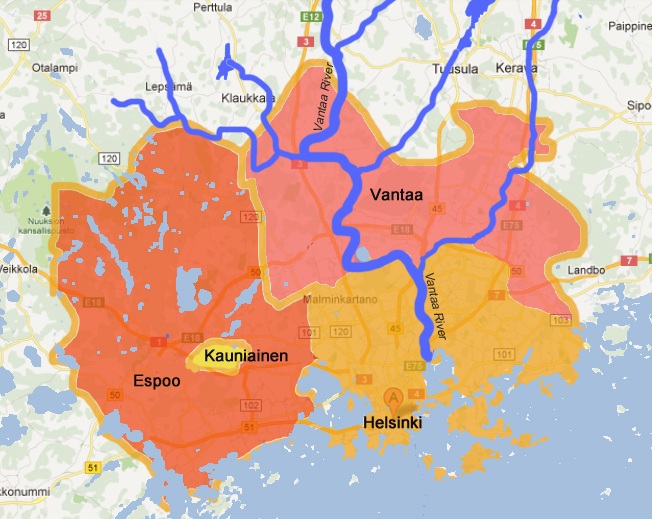 The airport is located at Vantaa while the university is at Espoo. You can come to Espoo with a bus, train or taxi and the main location in Helsinki that has many routes to Espoo is called Kamppi.
You can always find information about the best routes from one location to the other with https://www.reittiopas.fi/lahellasi
You can also use this Android application f0r the same thing: https://play.google.com/store/apps/details?id=com.akiware.andropas
Some even use Google Maps.
More information can be found here:
http://www.aalto.fi/en/about/contact/route_otaniemi/
http://studyguides.aalto.fi/welcomeguide/arrival-and-settling-in/entry-and-residence/continue-your-journey-from-the-airport.html
Regarding the weather conditions, be sure to check this website everyday:
http://en.ilmatieteenlaitos.fi/
See you soon!
AaltoBim research team
Follow us on Twitter @AaltoBim